I amar prestar aen... (The world is changed)
han mathon ne nen...(I feel it in the water)
han mathon ne chae...(I feel it in the Earth)
a han noston ned 'wilith. (I smell it in the air)
Much that once was is lost.
For none now live who remember it.
I live in fear when there is a change of Popes. The world destablizes and things go...sideways. I have a constant level of paranoia and anxiety about society at large and the world in general. No, I'm far from Catholic. I'm about as far from Catholic as it gets, being a UU (Unitarian Universalist), but I'm sooo superstitious and I believe in all gods. They're all real. All of it...angels, demons, Faeries...all of it. The world is like an onion. Layer upon layer of realities, dimensions, doorways...
I want to continue on with this post, but I'm being called to my knitting machine. I want a large bag. Knit one...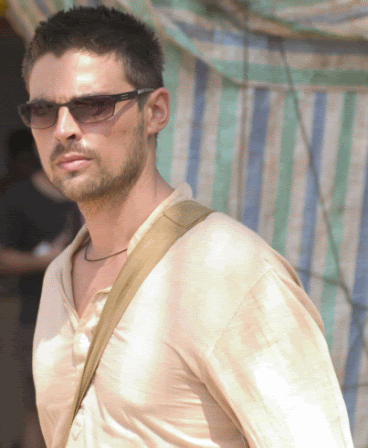 I don't know why I wanted to blog this pic. He looks bad in beige, but I was drawn to it. Here it is...